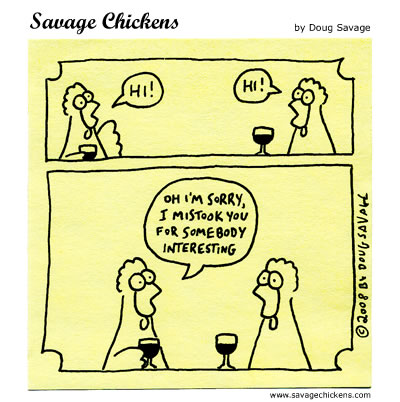 First of all, thanks for the book recommendations. Its fun to see that many of us have very similar tastes in books (which doesn't surprise me one bit!). I picked up a few things at the library, maybe I'll do a book report after I read them :)
Secondly, wow, this "being me" thing really stretches a person. Its not easy for me to talk about myself. It may seem like that's all I do now, and every time I write about me all these voices in my head are saying "No one gives a sh*t what you have to say" or "What an arrogant person you are writing about yourself" or "People are going to quit reading your blog because its so stupid now that you talk about you". Believe it or not this stuff goes on in my head - some of you may be able to relate.
But I wont listen to the voices. I have to move beyond that. Life is too short to be hung up on petty voices that try to distract me from growing.
I've said this before and I'll probably say it a million more times: I love my therapist. I love the way he gets me to see things, face things, learn from things, etc. Looking back at the other therapists I've seen, either I had a string of bad luck and Eric is the first good one I've had, OR, he's exceptional and the average therapist is not all that helpful. I can honestly say I have never learned anything NEW from a counselor/therapist, other than him, that I had not already known on my own. That's not to say that seeing them was a waste of time - they helped me move through some stuff but didn't enlighten me as to what the stuff was. Clear as mud? I hope so.
In addition to helping me with boundaries, my wounded self, etc. Eric is also helping me understand what Keven is doing through in these first few months of sobriety. He told me that early
sobriety involves being confused about your identity
because all of a sudden its you and you - not you and the drugs, you and getting high, you and all that goes on with that lifestyle. Its you alone. You have to rediscover things about yourself, including your boundaries, your belief system, etc. I can see that going on with my son.
For an addict the old belief system goes something like this: Drugs at any cost. We've all seen it. Drugs come above all else. I know for most addicts, Kev included, it was a full time job getting high, staying high and then getting high again before you got sick. He said "going on a mission" was just as important as the actual getting high, and it often took all day to "complete the mission" (get the money, communicate with your connect, hook up with your connect, etc. etc.)
I also like what Eric has to say about boundaries:
They are a discovery of your self that help you move toward your best self.
I never thought of them that way before. My boundaries with Keven have been so enmeshed, and still are in many ways, that its like I have a confused identity too. Slowly but surely I think I am moving toward my best self but this is just the first steps on a lifelong journey which had a HUGE detour over the last four years. I'm back on track now.
Hope we all have a good weekend with no new drama and lots of hope, peace and love.
Barbara
P.S. I'm trying to read blogs today and this darn computer keeps crashing while I am commenting. So you may noticed I stopped by and didn't say anything - that's why!